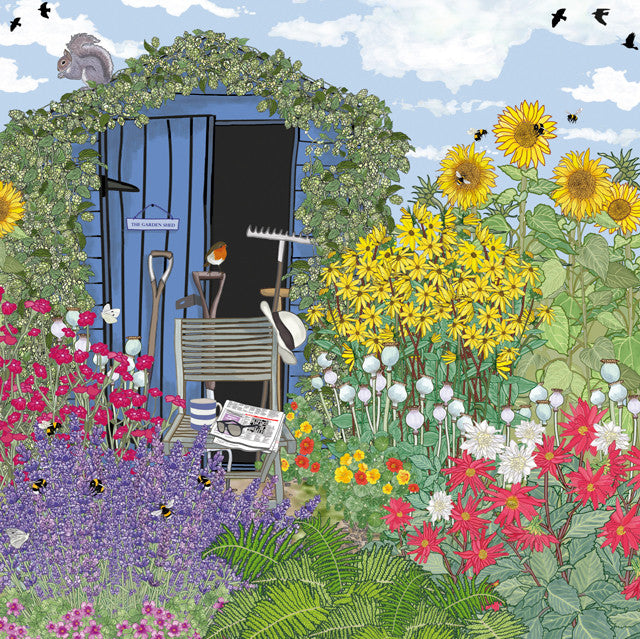 'This is a picture of pure fiction. It combines my love for drawing, together with my interest in gardening and the enjoyment of having a go at tackling the weekend cryptic crossword.
It's all a dream because as gardeners are well aware, our expectations and hopes are not always met and we constantly battle with garden pests, diseases and the inclement weather. It is true that the plants and flowers in the picture can be found on my allotment but not necessarily growing so abundantly all at the same time, in the same year!!
That would be pure fantasy but I thought it was a good idea from which to create a picture.
Not far from my plot a fellow allotmenteer keeps bees. On a warm Summer's day I love hearing the bees gentle hum and watching them busily at work on the lavender.
It makes a good excuse to take a rest from weeding and have another glance at the Sunday crossword.
9 Across is proving to be a bit of a puzzle…..'environmentally friendly, small smooth stone.' 5,6 !!
Answers to Green Pebble!'